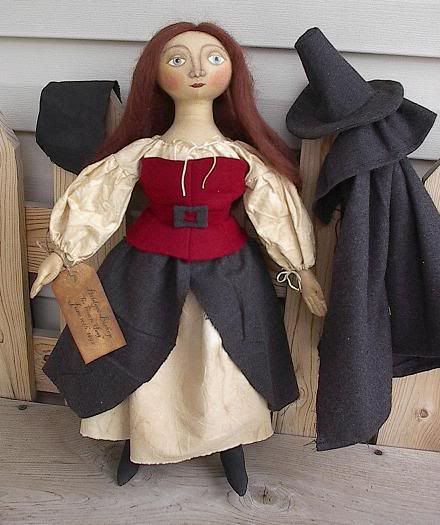 Karen of R&K Creations has outdone herself on this witch doll she has created. I sent her a message as soon as I saw her and told her that I wanted to blog about her!
Karen says she knew she wanted to try her hand at making a witch and sat down to do some research on the famous "Salem Witch Trials".
Once she started reading about Bridget Bishop.....she knew that was who she was going to base her creation on.
Check out Karen's auction and learn all about this woman who was accused of being a witch and had to pay with her life!
She would make an incredible addition to your Autumn decor.....go check out the auction!
Thanks Karen! I wish you the best of luck...... she is WICKED! ;)
Prim Blessings
XO
Tracy(Cedara)Dunn